Why not enjoy your best udon in your life?
You'll learn how to make both the most delicious Udon and dashi in Japan from scratch, and enjoy the Udon with two ways of eating such as chilled Udon and the hot one.
Make Udon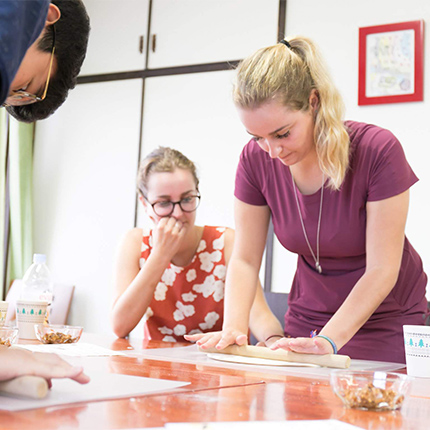 You use not only hands but also feet to make Udon firm and chewy.
Make Dashi, Japanese soup stock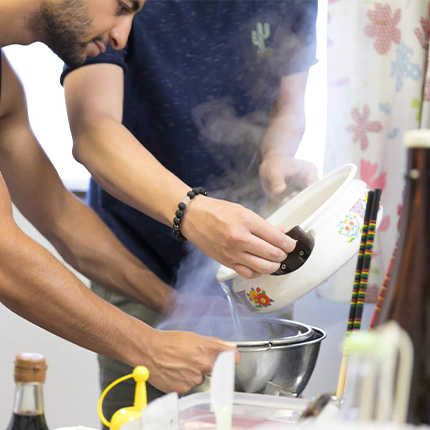 Dashi, Japanese soup stock is an essential item for Japanese cuisine, same as miso and soy sauce.
You surely can be a master of Japanese dishes as you learn how to make dashi from scratch.
Make one more new dish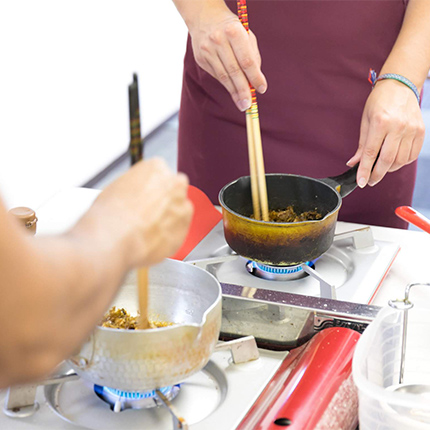 You'll learn how to make one more side dish using the leftover ingredients after filtering soup.
We're sure that you will be amazed at its deliciously as well as SDGs idea.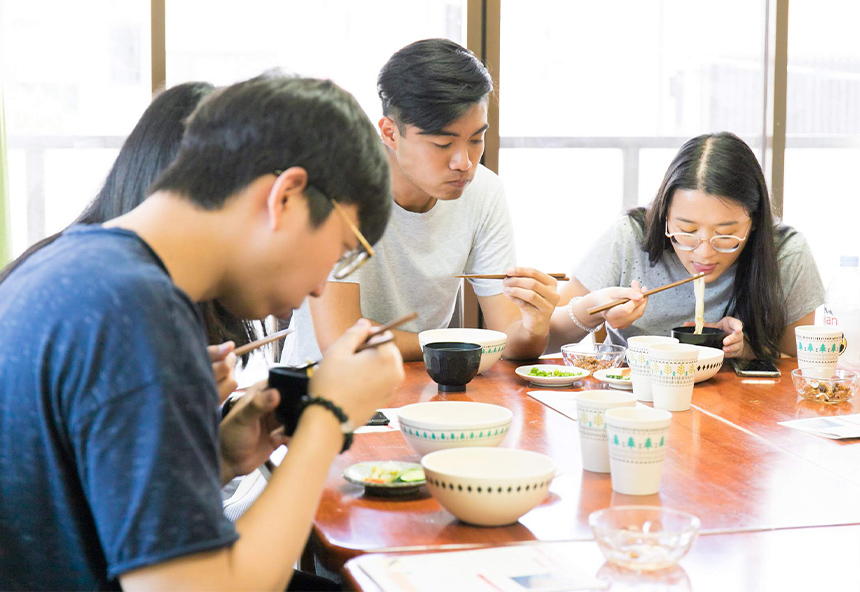 Recipe
We prepare the detailed recipe to take it home for you so that you can make it at home again.
Menu
・Udon(Two kinds of eating such as chilled udon and hot one)
・Side dish using the leftover soup stock
・Homemade pickles
・Organic Japanese Tea
・Dessert
Price
9,750 JPY per person (more than 7 years old )
Inclusions
・All costs needed for participation
・An exhaustive recipe
・Apron
・Hair tie if you need it
Minimum number of participants
More than 2 people
Open
Every day
Times
10:00 AM
Feel free to inquire about your suitable time if you cannot join the above time.
Duration
2 hours and half
Additional Notes
In the process of boiling the udon noodles, the udon noodles are not boiled individually.
We boil the udon noodles of all the guests together.
If you do not prefer this way, please make a reservation for private use.
If you have any special dietary requirements, food allergies, or other requests, please inform us when you make your reservation.
If you do not see your desired experience on the day you want, please consult us.
Feel free to contact us at any time if you have any questions.
Shopping
After the class, you can buy some seasonings and ingredients that you used and like in cooking.
Private class
Private use is available.
●Price

30,000 JPY for 2
For 3 or more people, the participation fee for the additional number of people will be added to the above amount.

●Maximum number of participants

8 people
※You can ask to customize the recipe. Feel free to ask us if you want.