We kindly ask you to prepare the needed ingredients and equipment as well as the advance preparation work before the class starts.
If you have anything not to be able to prepare, let us know in advance and we'll be happy to suggest the substitute.
We use grams in our recipes.
Please prepare a Gram Scale if possible.
Ingredients
gyoza wrapper(for 20 pieces)
140g  All-purpose flour(protein content of 8 to 10%)

60g Water(42~43% of flour)

Starch
(needed when you roll out the gyoza wrapper)
dipping sauce
Rice vinegar

Soy sauce

Chili oil

White pepper powder
gyoza filling
150g Ground pork

200g Cabbage(or Chinese cabbage)

50g Green onion (or Chives)

20g Garlic

10g Ginger

2 pinches Salt

1 Tbsp Dark soy sauce

1 Tbsp Oyster sauce
(or 2 tsp Miso paste & 1 tsp Sugar)

1 Tbsp Sesame oil

White pepper powder
*Vegetable oil is needed when frying gyoza.
Equipment
Kitchen tools
Bowls(one for wrapper dough and the other is for fillings)

Small cup(for water)

Scale or Measuring cups

Tablespoon & teaspoon

Plastic wrap

Slim rolling pin (any stick is OK if round)

Frying pan & lid

Spatula

Kitchen knife

Plate for gyoza
Make sure to do the following preparation before class.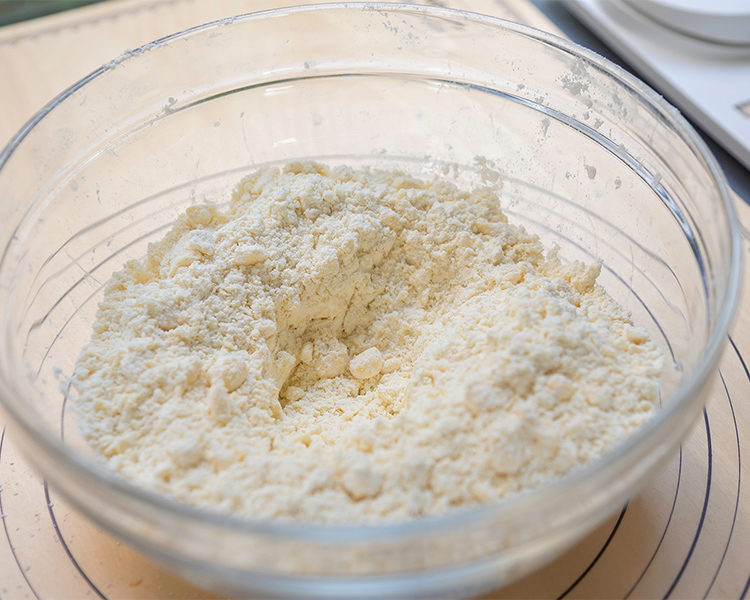 1)Weigh each ingredient (140g all-purpose flour, 60g water) individually.
Using a scale is recommended.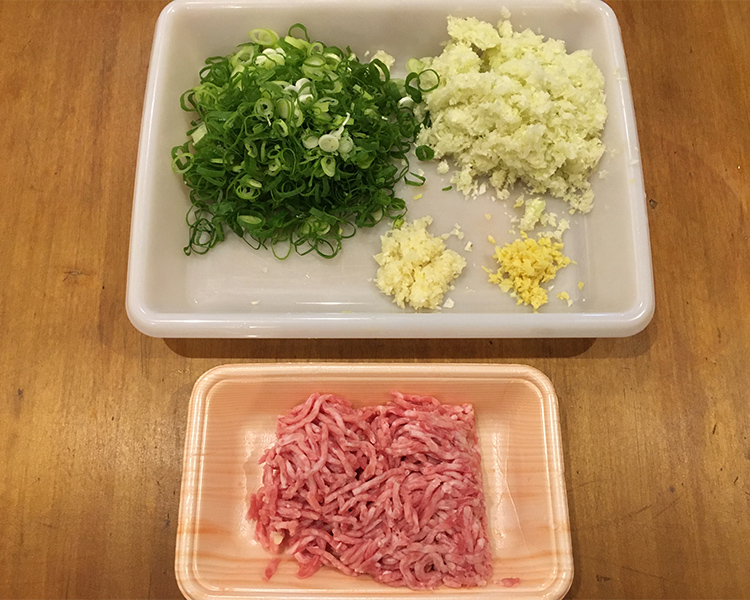 2) Mince the cabbage, green onion, garlic, and ginger into very small, fine pieces.
Smaller than 0.1 inch pieces is better.
Using a food processor is recommended for cabbage cutting.
Cutting it finely after lightly boiled cabbage is recommended if no food processor.
Be sure to squeeze the cabbage well at last.
steps
Make dough for gyoza wrappers

Make the filling

Prepare two types of dipping sauce

Make gyoza

Fry gyoza
Feel free to contact us at any time if you have any questions.
Looking forward to seeing you online.
Let´s get started for a fun time!
With love
Tomoko & Yuji